The "Girls Book Club", a part of a chess project for girls from the Kakuma refugee camp, is an opportunity to fall in love with books, find inspiration in them and, let's be honest, gain an escape tool. An escape from the completely non-fairy-tale reality in which children live in Kenya.
Through these lessons project tutors Natalia Ryzhenko and Anastasiia Karlovich give refugee girls their love and attention with the faсade of world book classics. During lessons Natalia and Anastasiia present books, read and discuss what they read. During the discussion, students watch short videos and cartoons to better understand the material, since the lessons are online.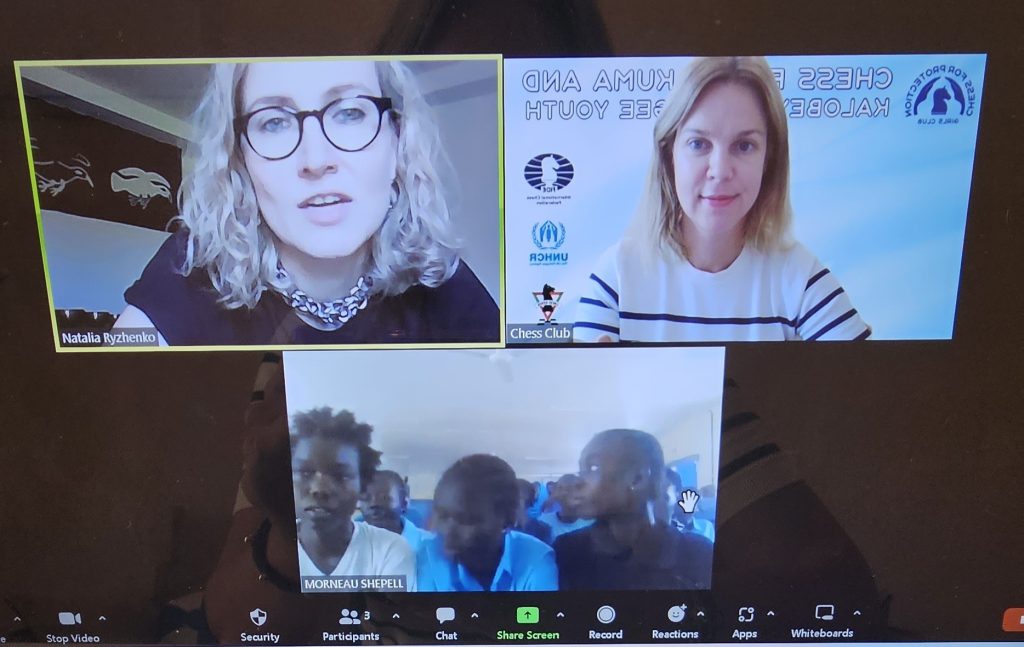 "We really want to inspire, captivate and make them friends with books, especially with books related to chess. As we all know, the list is quite long, many writers were fascinated by this game. Stefan Zweig, Vladimir Nabokov, Jorge Luis Borges, Erich Maria Remarque and many many others." – says Natalia Ryzhenko.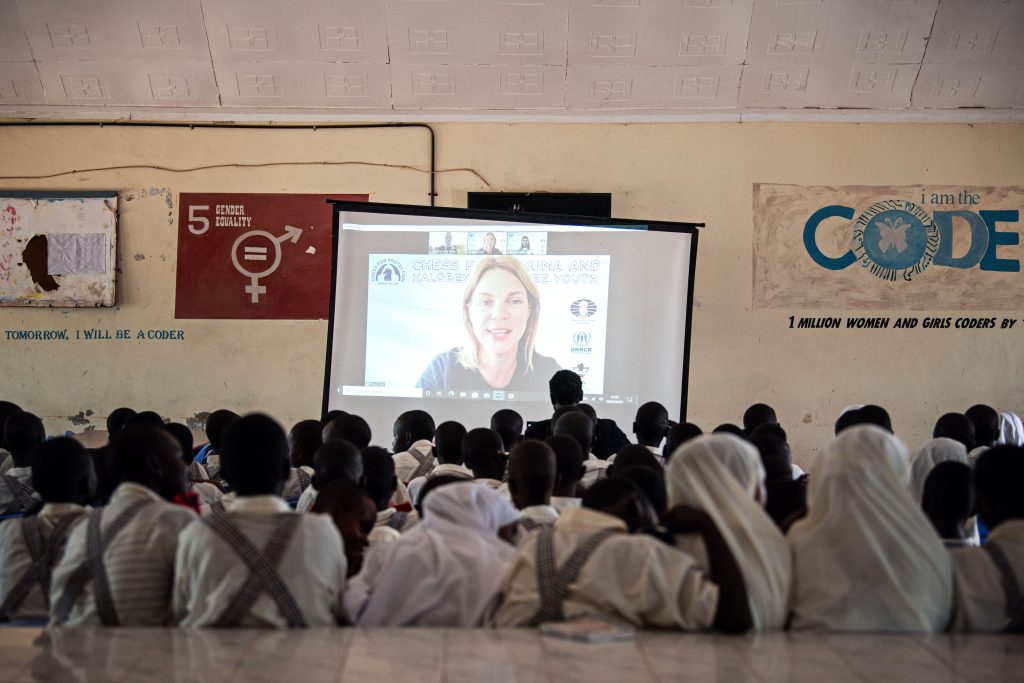 The course started with reading the "Queen of Katwe" by Tim Crothers, and now the girls are reading Lewis Carroll and traveling with Alice through the Looking Glass, going the way with her and all together from pawn to queen. Let's see what happens! As Alice said: 'It's a great huge game of chess that's being played – all over the world – if this is the world at all, you know!"
Photos by Stev Bonhage