Over 800 female players from 124 countries participated in the third edition of the Queens' Online Chess Festival, a series of continental women's online blitz tournaments that took place from July 2-16 2023.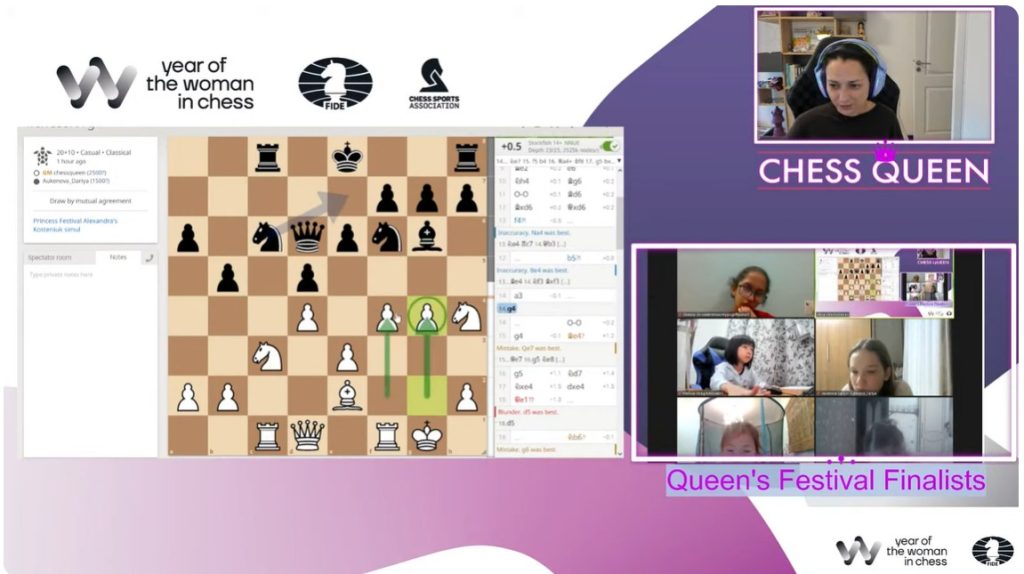 Unrated Princesses' tournament (for girls without FIDE ID competing in U9 and U16 categories) was one of the competitions held as part of the festival's program. It was won by Melissa Wong in the U9 age category and by Divya Bhavani Chembrolu from India in U16 category.
While the main prize for the winners was invitations to the 45th World Chess Olympiad 2024 in Budapest, Hungary, top finishers in continental qualifications also received training sessions and simuls with female grandmasters.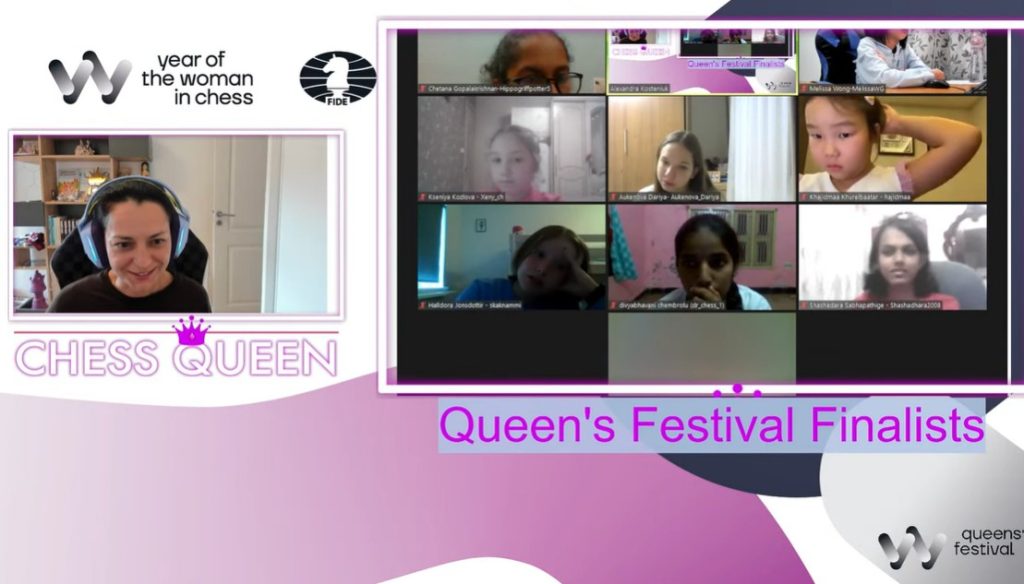 An online simul with GM Alexandra Kosteniuk was held recently for 17 girls from Ecuador, Iceland, India, Kazakhstan, Malaysia, Ski Lanka, Mongolia and Turkey. The 12th Women's World Chess Champion did not only play the games with the finalists of the festival, but gave the girls some practical advices how to improve their chess and become stronger players.
Link to the broadcast of the simul: https://youtu.be/4xnrRKmAVmo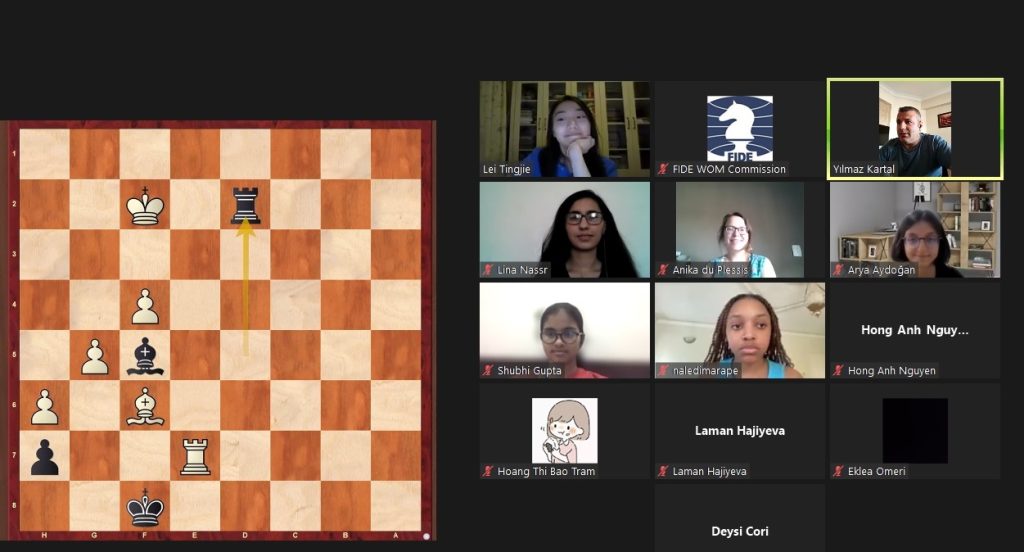 The 2021 Women's Grand Swiss champion, the 2017 Chinese women's national champion and the 2022–23 Women's Candidates winner Lei Tingjie gave a lecture to the continental top finishers in the older section. Female players from all continents listened to Lei's story about the FIDE Women's World Championship 2023 and her analysis of one of the games of the tournament.