"All4chess&Chess4all" WOM event "Little Stars" was held in Baku on August 03 in the playing hall of the FIDE World Cup 2023.
50 boys and 50 girls born in year 2013 and younger took part in the Swiss system 7-rounds tournament with 5 min + 3 sec time control. The number of players was dedicated to the 100 anniversary of the national leader of the Republic of Azerbaijan, Heydar Aliyev and the upcoming 100 anniversary of FIDE.
All participants played together in one tournament, but with separate scoring among boys and girls in the U8 and U10 categories.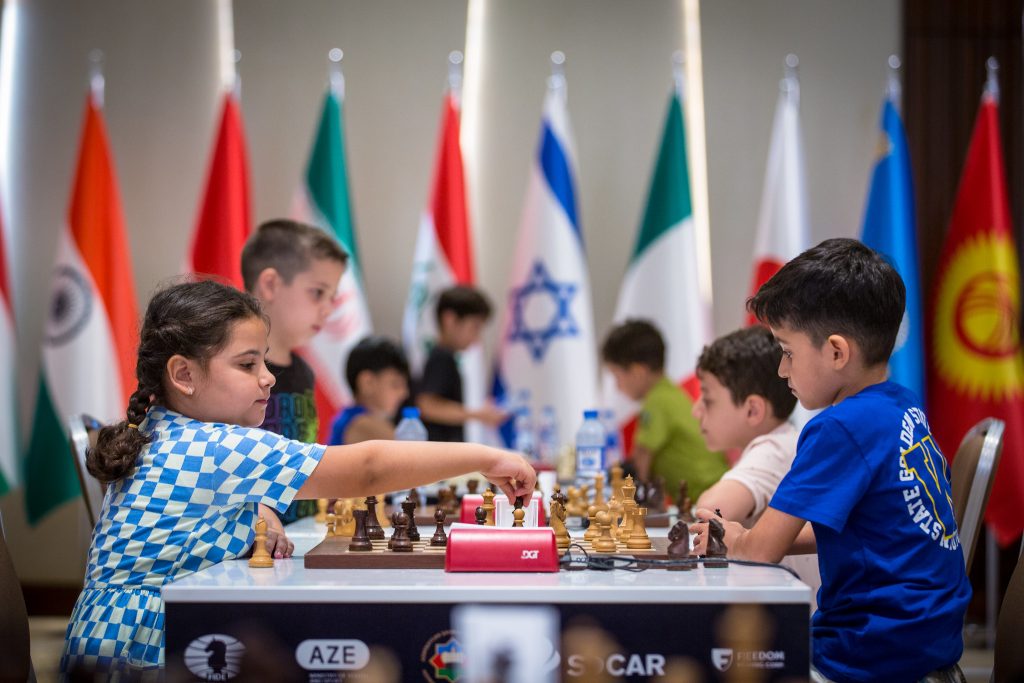 The medalists of the event are:
Boys U8
1) Cavad Abbassoy
2) Togrul Abbassoy
3) Mikayil Abdullayev
Girls U8
1) Sabira Muradli
2) Sara Aliyeva
3) Nuray Rustamli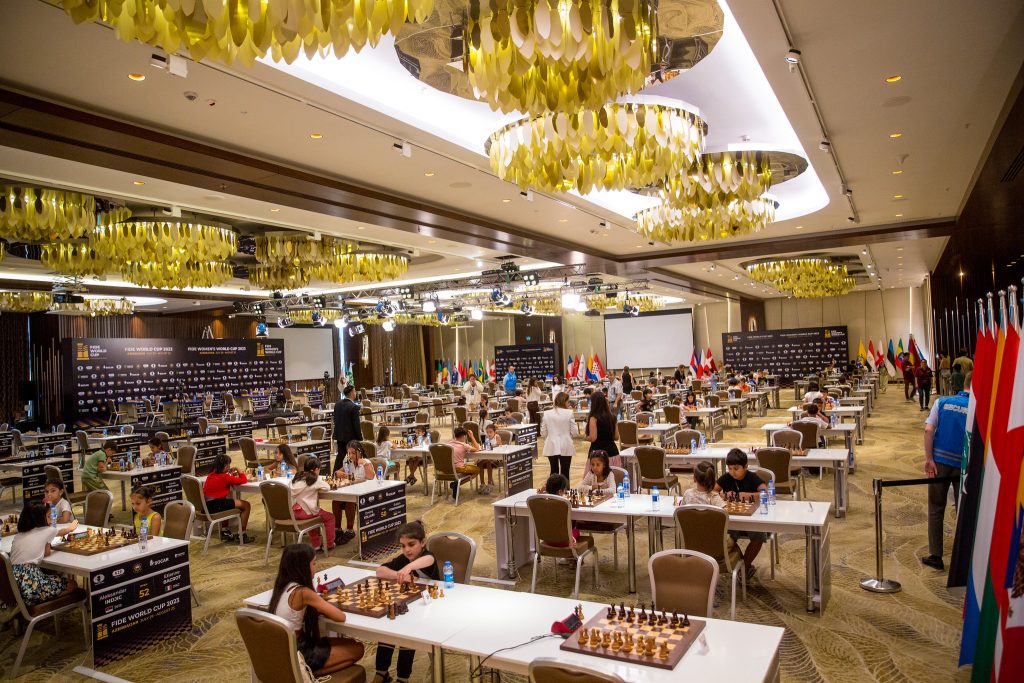 Boys U10
1) Safa Hummatov
2) Nurlan Azizli
3) Yashar Shirinov
Gilrs U10
1) Asnad Baxshizada
2) Fatima Mirzaliyeva
3) Nurana Rustamova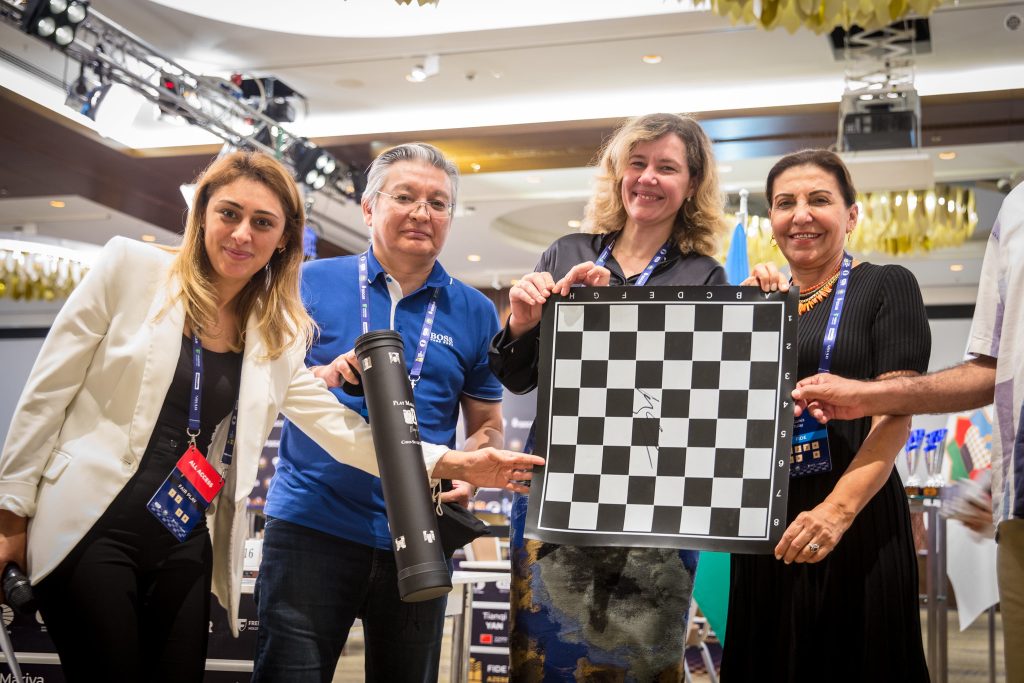 Apart from trophies and diplomas, medalists have received the Play Magnus boards with autographs of the World #1 Magnus Carlsen.