The chess certificates were distributed to pupils of Bhar El-Naam girls school who participate in the chess project for girls from the Kakuma refugee camp. Girls from Angelina Jolie and Morneau Shepell schools will receive their certificates when the schools open in January 2024.
The Chess for Protection project was first launched in 2021 in Angelina Jolie Primary School in Kakuma, Kenya. After two years of running, it now includes three girls' boarding schools in the region – Angelina Jolie Primary School, Morneau Shepell Secondary School and Bhar-El-Naam Primary School – with 250 refugee schoolgirls having chess classes twice a week.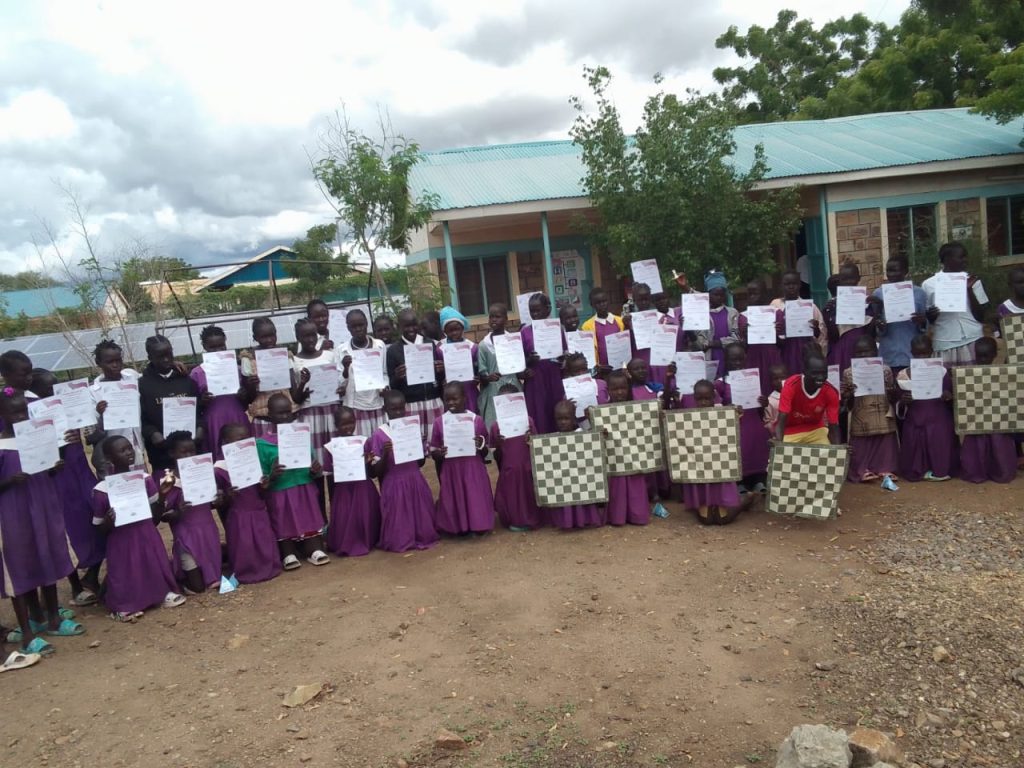 Female students attend online lessons by WGM Anastasiya Karlovich (UKR) and IM Salome Melia (GEO). They also study and play chess with a local tutor.
Chess for Protection project includes activities of the Girls Club, where, apart from playing chess, club members are meeting and communicating with successful women, reading and discussing books, attending painting workshops and many other classes.
"We believe that providing certificates to girls who complete a chess course not only acknowledges their efforts but also motivates them, validates their skills. Certificates recognize the effort and dedication that the girls have put into learning chess. They symbolize their achievements and provide a sense of accomplishment. This recognition can boost their self-esteem and confidence, encouraging them to pursue further educational goals. Some institutions or organizations may require proof of certain skills or qualifications, including proficiency in chess. Obtaining a certificate and adding it to their CV in the future can significantly enhance their prospects, opening doors to various opportunities," says Anastasiya Karlovich.