The 30th edition of the FIDE World Senior Chess Championship in Assisi (Italy) ended on Saturday, November 26, after a hard fight utill the last minute.
The first player to become Senior World Chess Champion 2022 was legendary Nona Gaprindashvili (GEO).
After nearly one hour of play with IM Jean-Luc Roos (FRA), the opponents agreed on a draw. With this result, Nona scored 7 points and got the best tiebreaks among all female players in the Open 65+ section to claim gold. It is Nona's eighth Senior World Championship title, an extraordinary achievement by the "Grand Dame of Chess".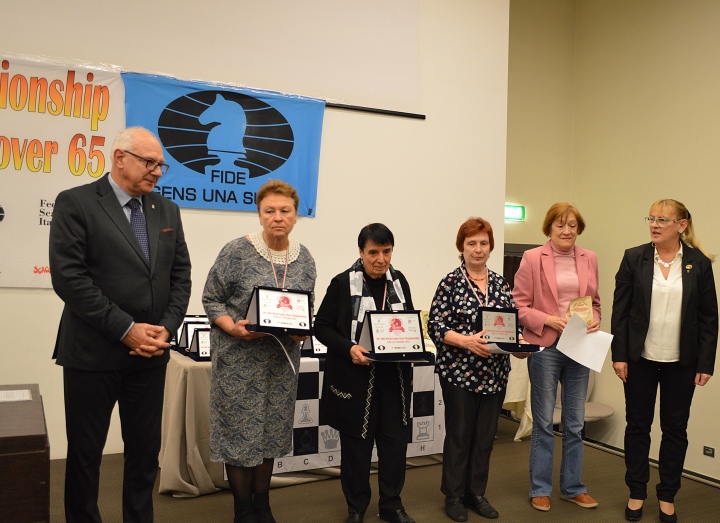 WGM Galina Strutinskaia (FID) finished on 7 points as well (winning her last game) and took silver. The bronze medal goes to WFM Larisa Khropova (FID).
Although Elvira Berend (LUX) was the first to finish her final-round game, she had to sweat it to the very end. Eventually, her quick draw was enough to become the Women's World Champion in the section Open 50+. It was nearly like a Hitchcock trailer: WGM Elvira Berend (LUX) and WIM Sopio Tereladze (GEO) both finished on 7½ points, with a paper-thin Buchholz advantage for Berend. IM Angela Borsuk (ISR) came third.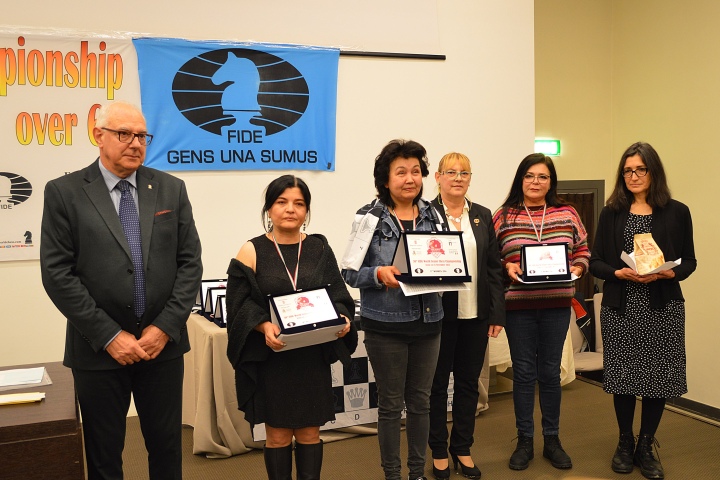 Official Website: scaccomattissimo.com/assisi-2022-en/
Complete results and final stadings:
chess-results.com/tnr691291.aspx?lan=1&art=0&flag=30