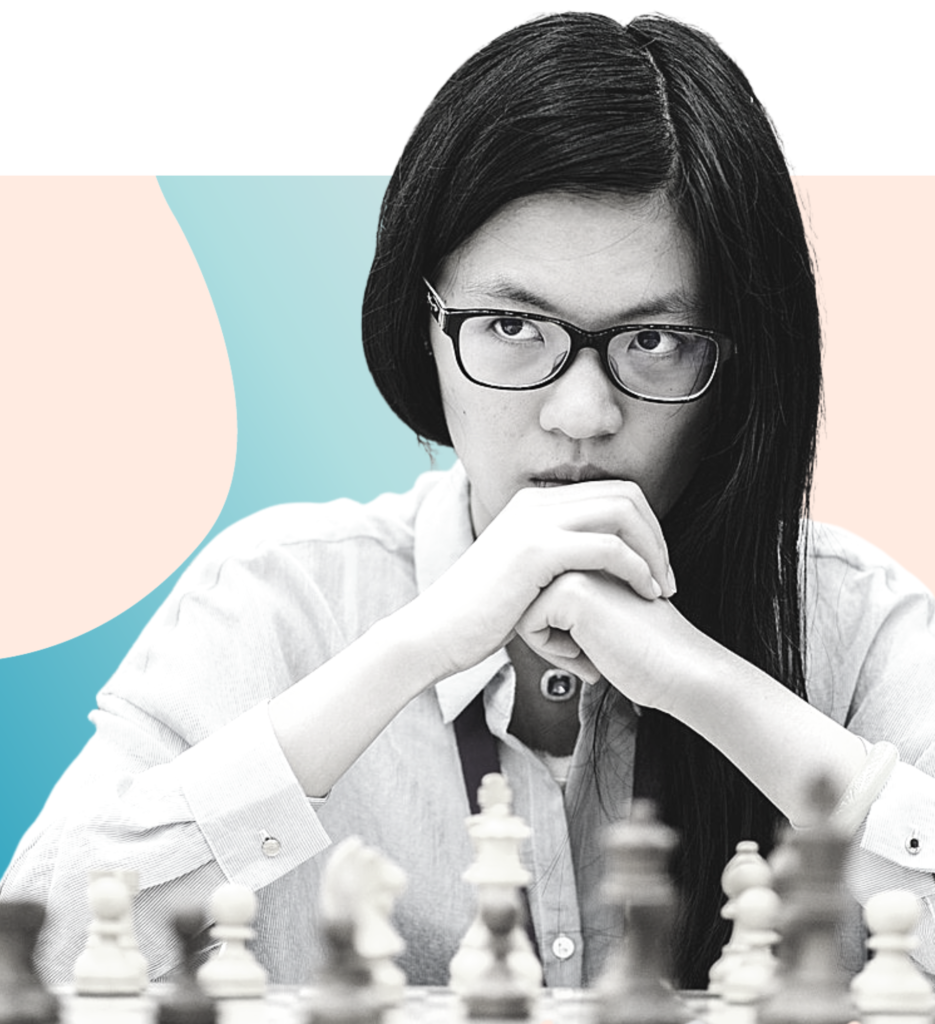 Hou Yifan
four-time Women's World Chess Champion and the second highest rated female player of all time
Hou Yifan is a Chinese chess grandmaster, four-time Women's World Chess Champion and the second highest rated female player of all time. Once a chess prodigy, she was the youngest female player ever to qualify for the title of grandmaster (at the age of 14 years, 6 months, 2 days) and the youngest ever to win the Women's World Chess Championship (at age 16).
At the age of 12, Hou became the youngest player ever to participate in the Women's World Championship (Yekaterinburg 2006) and the Chess Olympiad (Torino 2006). In June 2007, she became the youngest Chinese Women's Champion ever. She achieved the titles of Woman FIDE Master in January 2004, Woman Grandmaster in January 2007, and Grandmaster in August 2008. In 2010, she won the 2010 Women's World Championship in Hatay, Turkey at age 16. She won the next three championships in which the title was decided by a match (in 2011, 2013 and 2016, with a total of ten wins to zero losses and fourteen draws against three different opponents), but was either eliminated early or she declined to participate in the championships in which the title was decided by a knockout tournament (in 2012, 2015 and 2017).
Hou is the third woman ever to be rated among the world's top 100 players, after Maia Chiburdanidze and Judit Polgár. She is widely regarded as the best active female chess player, "leaps and bounds" ahead of her competitors. As of July 2022, she has been the No. 1 ranked woman in the world since September 2015, and is 51 points ahead of the No. 2 ranked Aleksandra Goryachkina. She has been semi-retired since 2018, and became a professor at Shenzhen University in 2020, at the age of 26.