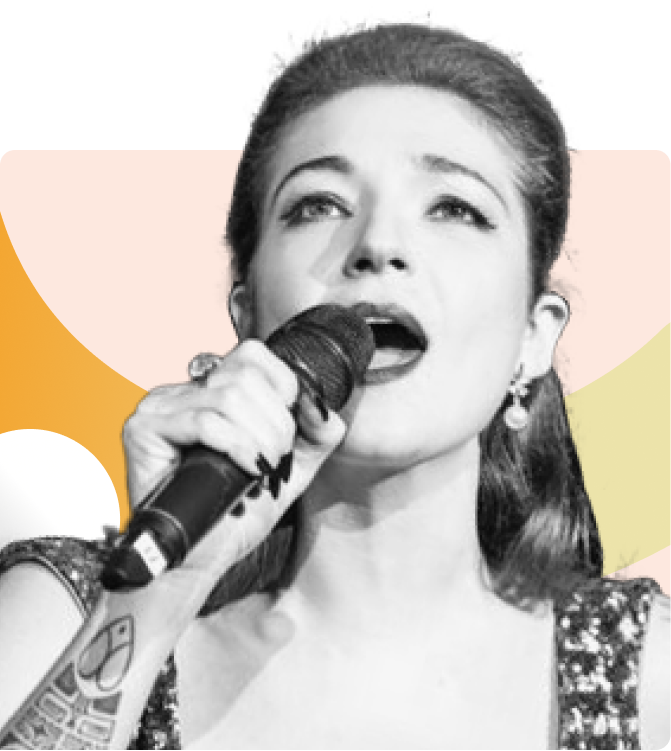 Juga
singer, songwriter and
c
hess
c
onceptual artist
In a classical and surrealistic style, Juga mixes her two greatest passions, convinced that chess, as music is a universal language, connecting people no matter origin, culture, gender or age. 
 Juga has presented her chess songs and music videos at many of the top world chess events: Altibox Norway Chess, World Chess Championship in London, European Golden Pawn Awards in Montecarlo, among others, with media coverage by BBC World, Sky News TV (UK), Diario El Pais (Spain), Norway TV2, NRK. 
Juga's first Chess song "Oh Capablanca" was warmly received by Chess community worldwide, considered by many Chess pros and fans as the best Chess Song ever written. It was performed at the closing ceremony of Batumi Chess Olympiad 2018. 
At Global Chess Festival in Budapest, Juga received the Goodwill Ambassador Award for artistic values of chess from Judit Polgar Chess Foundation, award given also to artist Yoko Ono. 
Juga was the Founder of Women's Chess Championship in her country 
Chile, in 2007. 
Juga is now an ambassador of Make-A-Wish Foundation 
in Chile. Her Chess song celebrating 40 years of Make-A-Wish 
International.