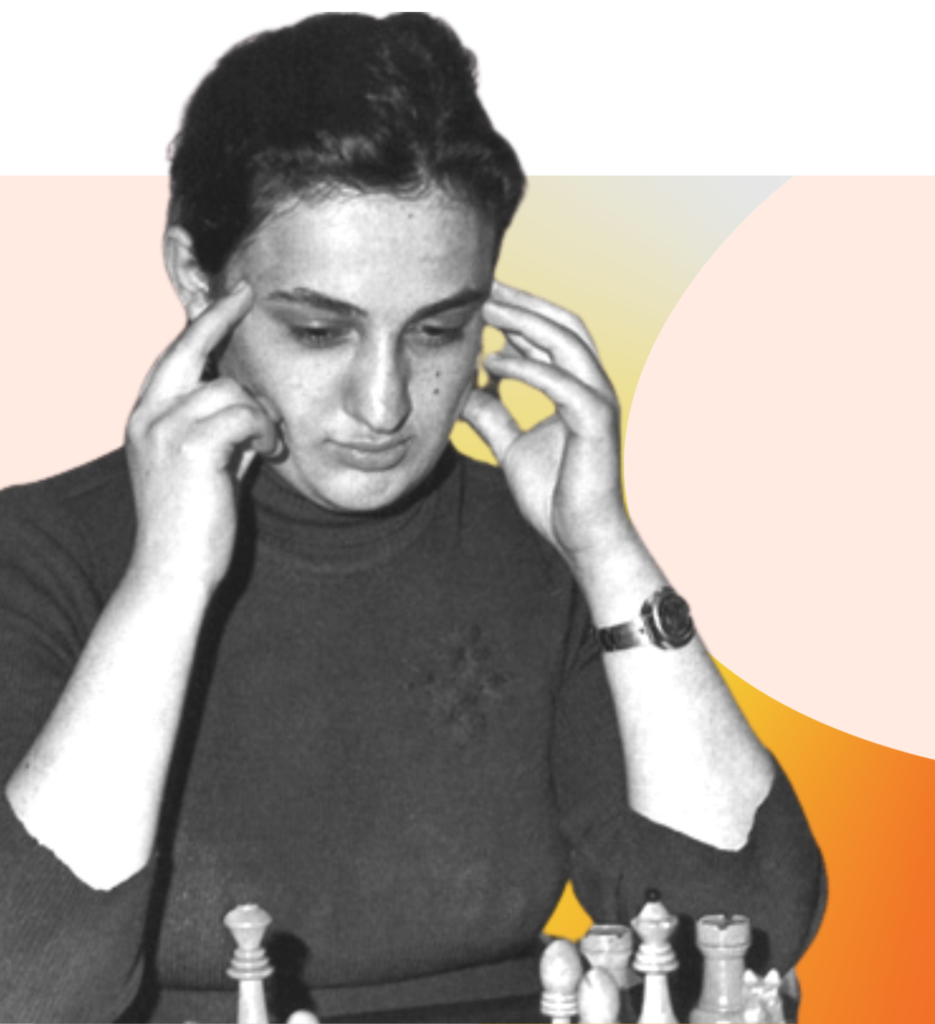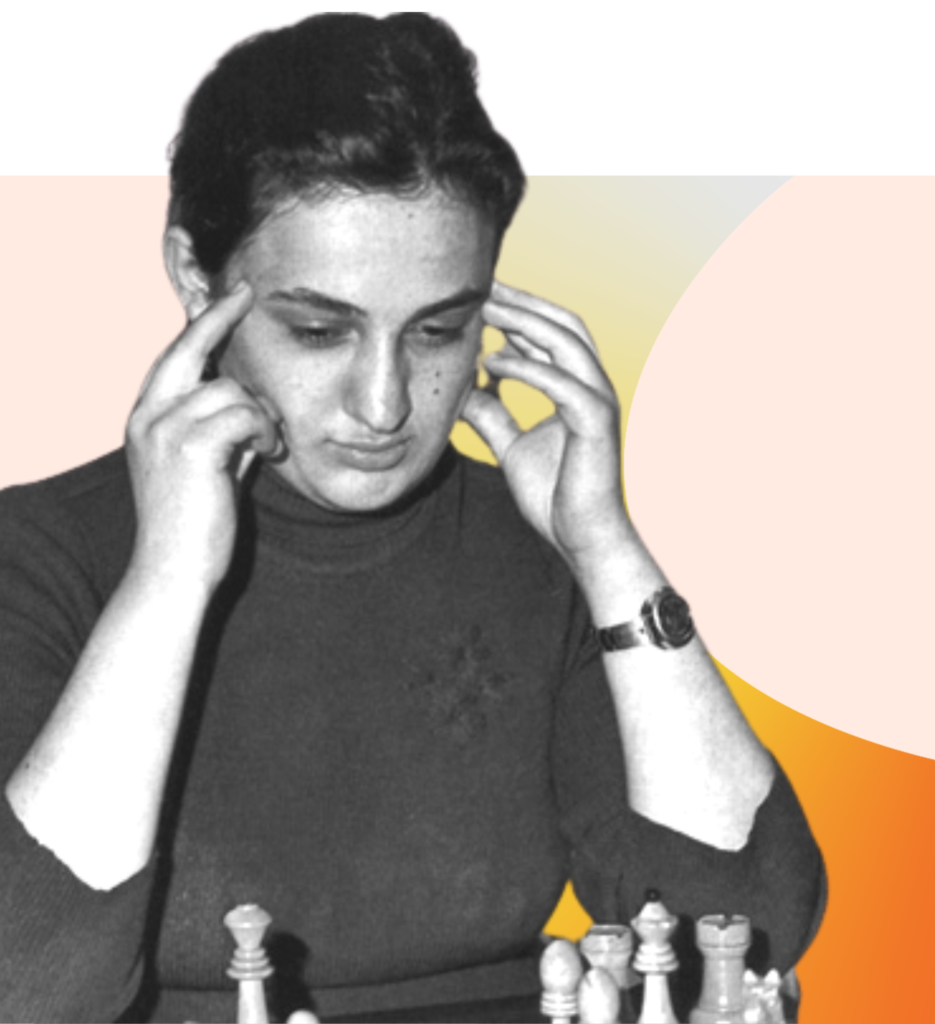 Maia Chiburdanidze
6th Women's World Champion 
Maia Chiburdanidze is a Georgian (formerly Soviet Union) grandmaster and became the sixth Women's World Chess Champion at the age of 17. She became the youngest Women's World Chess Champion in history. (Her record was later broken by GM Hou Yifan in 2010.) Chiburdanidze would hold the title for 13 years. That's longer than any other women's world champion in history except for Vera Menchik (17 years) and Gaprindashvili (16 years).
In 1984 Chiburdanidze became the second woman in history (after Gaprindashvili) to be awarded the GM title.
Another major accomplishment during this time was beginning her career in Women's Chess Olympiad events. Chiburdanidze started in 1978 by leading the Soviet Union to gold (while earning individual gold) on board one. That was the first of five consecutive team gold medals, and Chiburdanidze lost just one game (out of 76) between 1978 and 1990 as part of the Soviet Union team.
In 1992, now part of the Georgian team at the Women's Chess Olympiads, Chiburdanidze went undefeated on board one, winning 10 out of 13 games and capturing gold. She also won individual gold and a medal for performance rating (2692). She helped Georgia win three additional team gold medals, all on board one. Overall, from 1978 to 2008 (with the exception of 2006, when she did not participate), Chiburdanidze won nine team gold medals and five individual gold medals, with 89 wins, 73 draws, and five losses.