On April 06 FIDE Commission for Women's Chess together with Mexican Chess Federation will organize two events promoting chess among girls and women in Mexico City, Mexico.
Team tournament for girls and their families will be held at Complejo Cultural Los Pinos with the support of Chesskid.com.
Teams playing in the 7-round Swiss tournament with 3 min + 5 sec increment time control will be made of 2 people: Girl U16 and one of her female family members (mother, sister, grandmother, aunt, etc).
Participation is free. All teams should be registered via the form https://cutt.ly/U86EiE9 by April 03, 2023. The event starts at 20:00 April 06.
Top-3 teams will receive diplomas, cups and money prizes (200 EUR, 100 EUR, 50 EUR). Players U14 from the winning team will get 1-year ChessKid Gold membership, while all other U14 players will be granted with 3-months ChessKid Gold membership.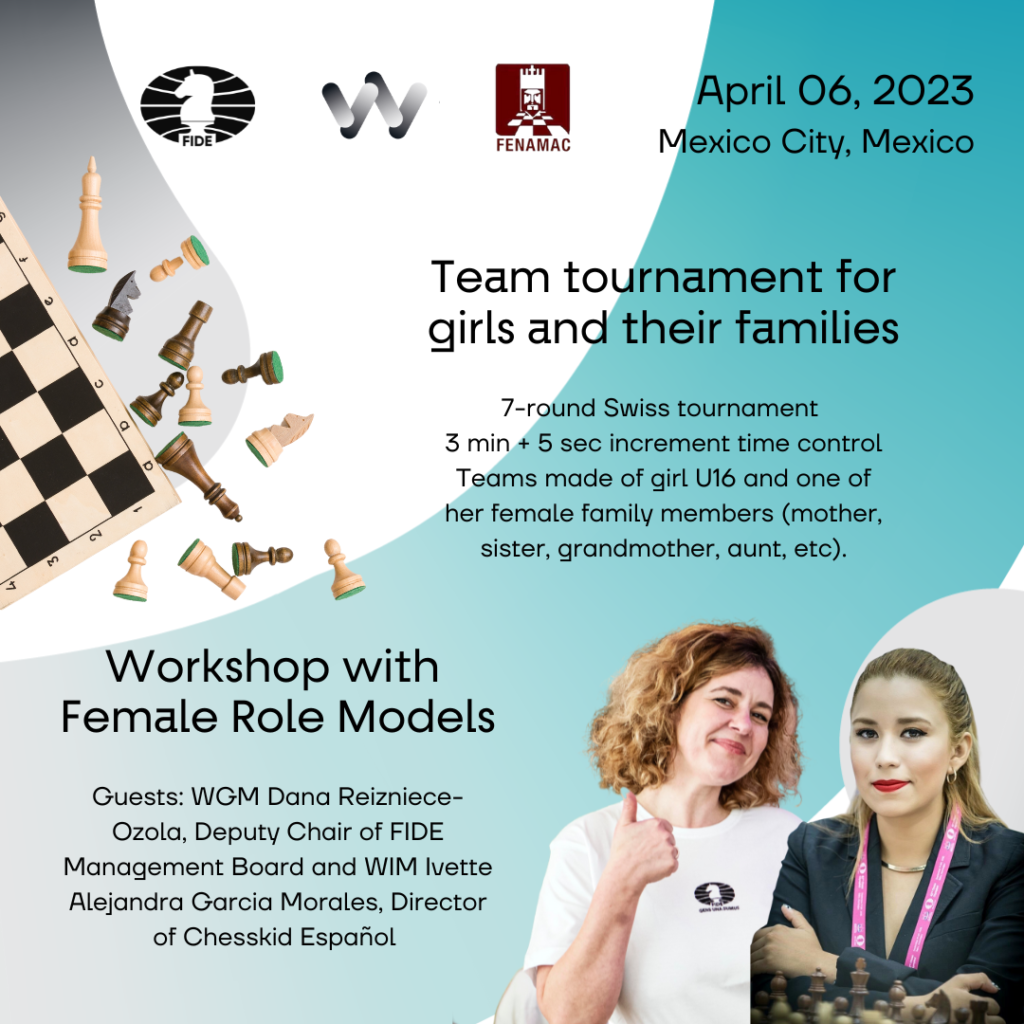 Another side event for women is a workshop with female role models, featuring Dana Reizniece-Ozola, WGM, FIDE Deputy Chair of Management Board, and Ivette Alejandra Garcia Morales, WIM, Director of Chesskid Español. Ivette Alejandra is also a chess commentator, a streamer, and a four-times Olympic chess player representing Mexico. Among her other achievements is a degree in Physical Education and MBA.
The event will be broadcast live on FIDE Youtube channel.