It is very inspiring for kids who have just started playing chess to have some of the world's best players look over their games, talk about their tactics, and provide feedback on their brilliant moves (as well as the moves that could have been done differently).
In summer 2022 the first ever FIDE and ChessKid Unrated Girls Only Tournament, which was organized as part of the FIDE Queens' Festival and the Year of the Woman in Chess, brought together 232 girls from 55 countries.
All of them received invites to weekly mini-camps with professional chess players. The 9 and Under section were hosted by WGMs Irene Sukandar and Anastasiya Karlovich and the Ages 10-16 section were hosted by WGMs Elisabeth Paehtz and Salome Melia.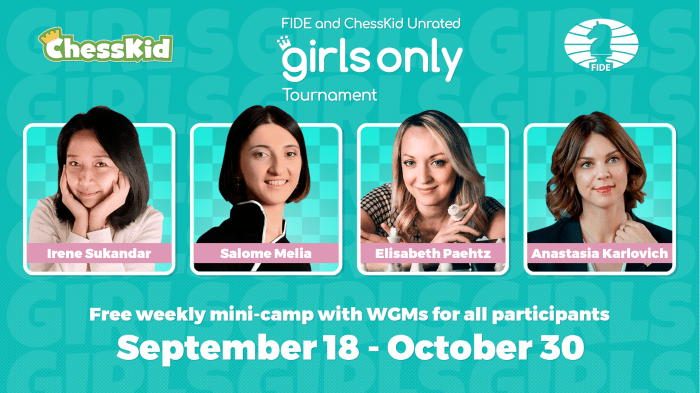 Among the attendees of mini-camps were students of the Girls Club "Chess for protection" launched by FIDE and UNHCR as part of the Chess for Refugees programme. The project is run in 3 girls boarding schools in Kakuma, Kenya, with 150 refugee schoolgirls participating.
WIM Anastasia Sorokina, Chairperson of the FIDE Commission for Women's Chess and the creative force behind this event, is a strong believer in the power of chess to bring people together: "I could see many of the girls already making new friends during the tournament and mini-camps! We hope that the young players who joined the event saw many different options available to them in the world of chess, and were inspired by their lecturers".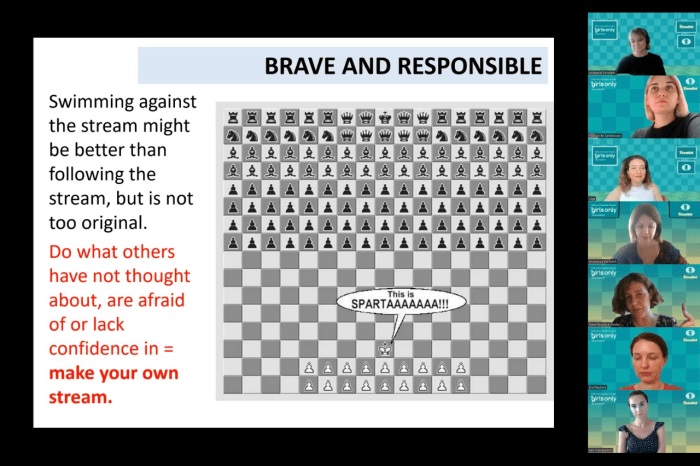 More than that, all tournament participants were invited to a Zoom workshop with FIDE women representatives and Queens' Festival organizers, including Dana Reizniece-Ozola, WGM, Deputy Chair of the FIDE Management Board, Anastasiya Karlovich, WGM, Chess Journalist, Photographer, Keti Tsatsalashvili, WGM, Chess Blogger, Juga, Singer, Songwriter, Chess Conceptual Artist, and others.
All tournament participants also received 3months free ChessKid Gold membership while medalists in each category were awarded with a whole year of ChessKid Gold membership.
We look forward to host new participants in upcoming 2023!