230+ female players from all continents have already registered for the upcoming Queens' Online Chess Festival, a series of continental women's online blitz tournaments, that will take place from July 02-16, 2023, on Tornelo online platform.
The festival welcomes all women chess players from around the world of all ages and all rating groups, including unrated chess enthusiasts. Participation is free of charge.
The festival gives a chance to participate in two competitions:
Queens' Women Open Tournament. Open to all female participants with FIDE ID, with continental qualifying events running from July 01-09 and Semi-Final and Final scheduled on July 15-16;
Unrated Princesses' tournaments. For U16 (born on 1.1.2007 or later) female players with no FIDE rating. National rating is acceptable but will not influence the pairing of the event.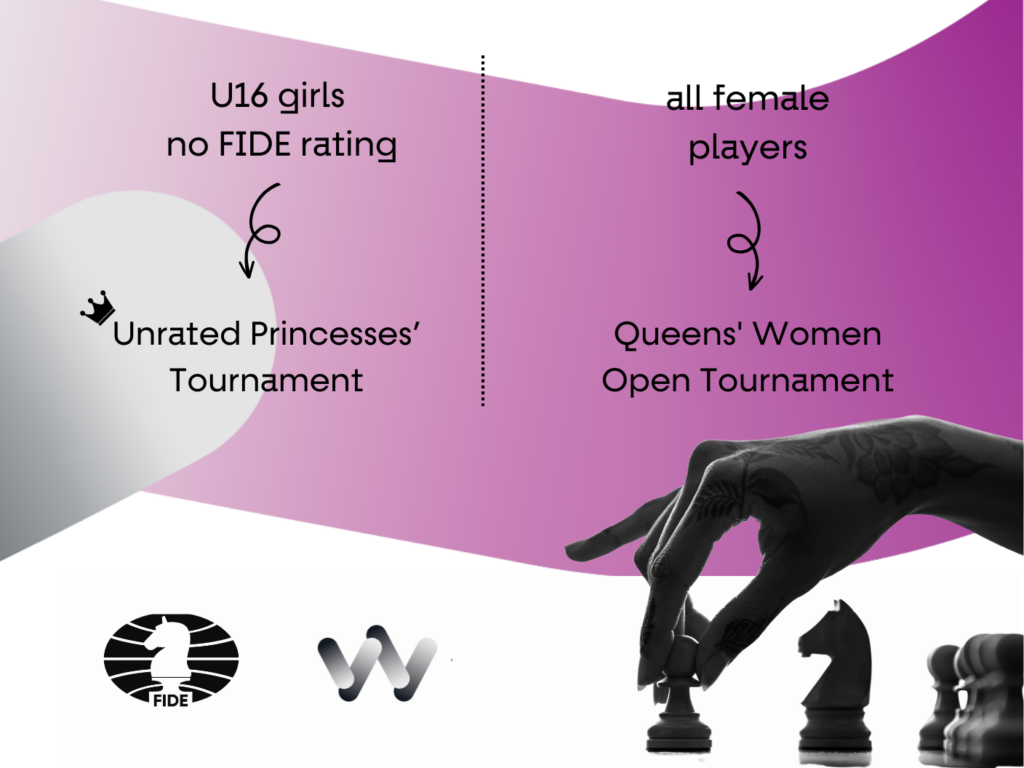 The winners of the World Queens' Open 2023 and Princess' Tournament (both U9 and U16 ) will be invited to the 45th World Chess Olympiad 2024 in Budapest, Hungary. The ticket, full-board accommodation for 3 days and invitations to the Opening Ceremony of the Chess Olympiad 2024 for the winner and one accompanying person will be covered.

The official Award ceremony for the Queens' Festival 2023 will also take place during the Olympiad.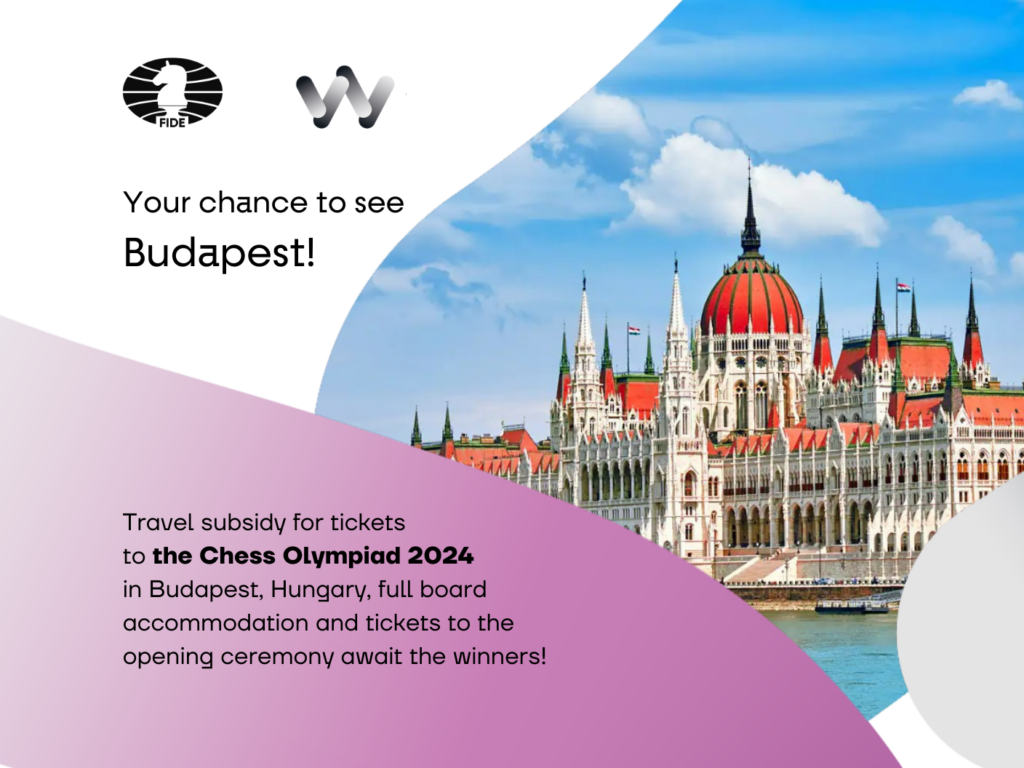 Registration forms:
Queens' Women Open Tournament (for all female players)
Unrated Princesses' Tournament (for U16 players without FIDE rating)
The preliminary lists of participants:
Queens' Women Open Tournament:
Unrated Princesses' tournaments: