Susan Namangale was raised in a little-known Chombo village in Nkhotakota, central Malawi – the warm heart of Africa. Chess has played a significant role in her life, transforming her from a village-raised girl who lacked confidence into the empowered leader of a global organization. Susan's chess journey began with her sister bringing a single chess set from a Peace Corps volunteer to our home over 30 years ago. After learning the game, she felt motivated to join a chess Club during her secondary school days. Slowly, Susan realized that chess had the power to change her life as her test scores started improving with her chess training, taking her from an average student to being accepted to a selective university. She recalls sacrificing her meager pocket money to buy one chess set for her school to keep the chess club going. Progressing through university, Namangale won a number of prizes in chess competitions that helped her build the strategic and critical thinking skills.
Susan Namangale managed to become the first female chess president in Malawi and the only female president in Africa during her tenure. Despite winning multiple awards for her leadership during the presidency, she still felt that she had not done enough to share the benefits of chess with others."I knew that, with a single chess set, students across thousands of schools could start their own chess journeys. Unfortunately, I did not have the capacity to provide access to chess sets for those people. In the course of my leadership and engaging with many friends in the global chess community, I realized that the problem of access was the primary constraint for many around the world who could benefit tremendously from the game», – she says.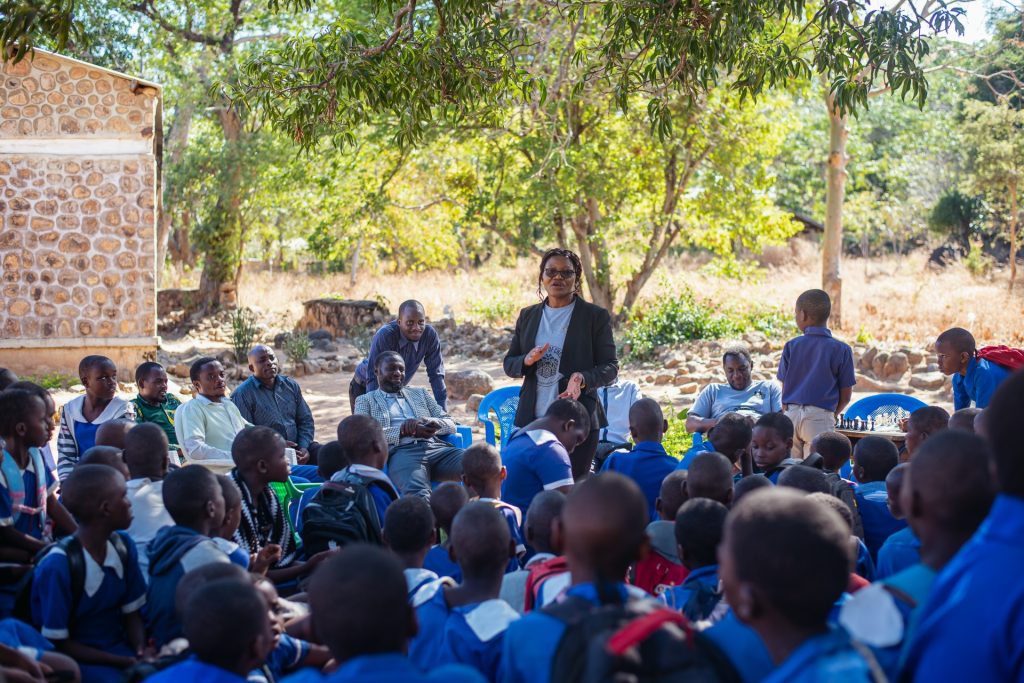 She first connected with The Gift of Chess founder Russell Makofsky and his team in Chicago at a Chess for Prison outreach conference where she was introduced to the work of The Gift of Chess. Soon after, Namangale was appointed as Ambassador to Malawi and embarked on a journey to distribute chess sets. The Gift of Chess finally provided her with the opportunity to make chess sets accessible to many. Susan recruited many volunteers who believed in this mission, and it quickly became clear to her that there was great interest from people around the country not only in receiving sets but becoming part of the global Gift of Chess community. The momentum and excitement around the game of chess was amazing. And it was at this point that she was appointed as the global head of The Gift of Chess.
For the past week, Susan Namangale have visited orphanages where the most vulnerable children in her community live and receive education and counseling services. Forming chess clubs in these orphanages provided hope to these young people, pulling many of them out of deep depression and granting them a belief in themselves again.
The Gift of Chess has also made inroads in introducing chess in prisons across the world, improving the quality of life for inmates, assisting with their rehabilitation, and supporting them to not only reintegrate into but positively contribute to society. Susan went to form a chess club at a juvenile prison and witnessed firsthand the positive impact of chess on the young men there, who have made some mistakes but still have a lifetime of potential ahead of them.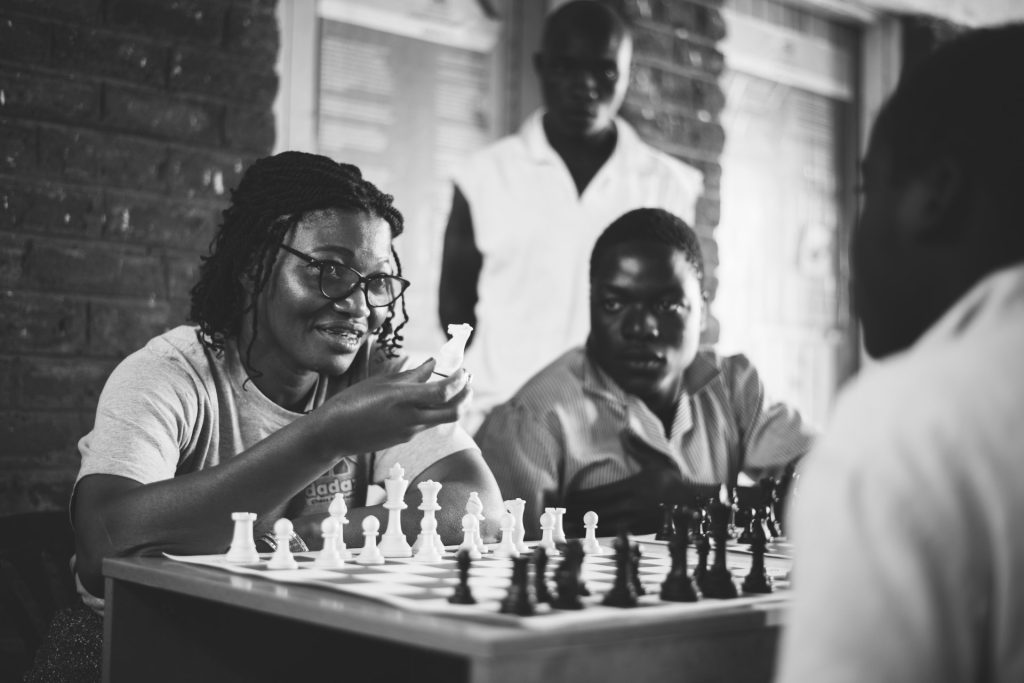 The Gift of Chess currently has over 50,000 chess sets in Africa that are being distributed to East, West, and Central African countries such as Malawi, Uganda, South Sudan, Somalia, Seychelles, Zimbabwe, Botswana, Mozambique, Ghana, Nigeria, Mali, Liberia, Guinea, Togo, Benin, Senegal, and more. By giving schools chess sets, the team provides a platform to unlock the true potential of people. In a world facing many challenges marked by rapid technological advancements and geopolitical tensions, chess is a universal language and great equalizer. On International Chess Day, the Gift of Chess shared their commitment to distribute 1,000,000 chess sets globally by 2030.