Team World takes the lead after the first day of the match between top women players from Kazakhstan and the rest of the world
In a clash of chess titans, the top women players from Kazakhstan and the rest of the world faced off in Astana's International Financial Centre.
The event was opened by Askhat Oralov, Kazakhstan's minister of culture and sports who greeted the players and participants on behalf of the government. Oralov noted the importance of the chess events held in Kazakhstan in conjunction with the match for the title of World Champion and highlighted his country's commitment to further investing in chess.
"The players gathered here today are an example for the younger generation and I am sure many young players will join the ranks and that there will be a huge number of people in our country taking up chess", Oralov said.
Speaking on behalf of FIDE, the organisation's Chief Executive Officer, grandmaster Emil Sutovsky praised Kazakhstan and the country's chess federation for their support in organising the world championship match as well as in organising additional events.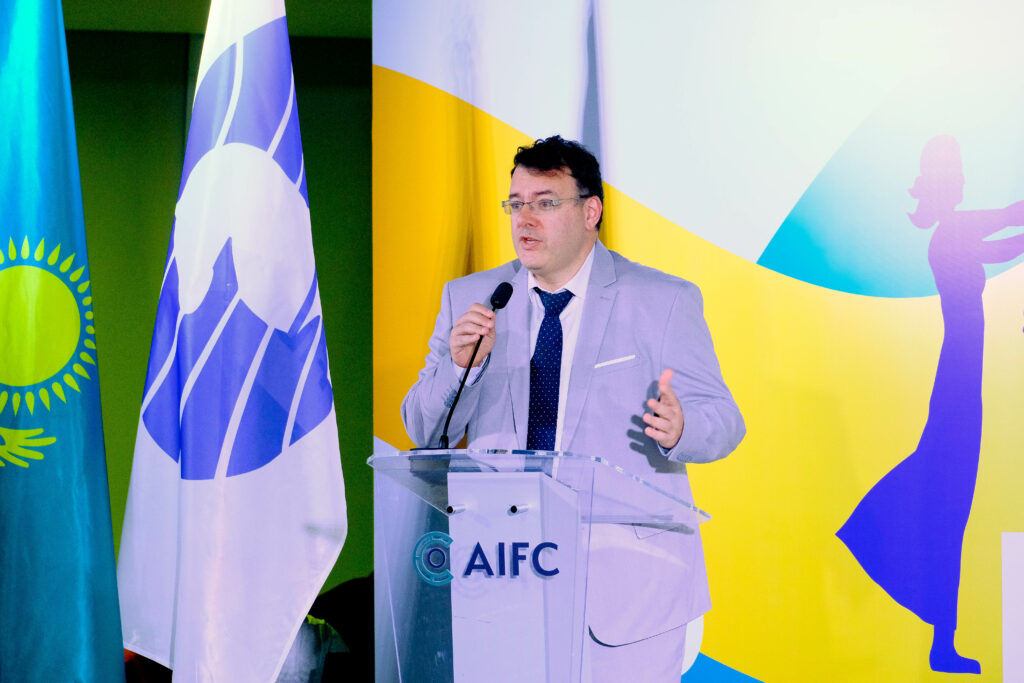 "This match is a logical continuation of what Kazakhstan is doing in chess. We see the country as an important hub for FIDE. We see this event as an opportunity to raise awareness about women's chess in general, but also to motivate younger women in Kazakhstan to look into chess".
Sutovsky stressed FIDE's support for women's chess: "Many people talk but few people do. FIDE really cares about women. FIDE will continue to do all it can to promote women's sports. Chess is for all and a lot of people are looking towards us as an example and this event today testifies to that".
The event features some of the strongest women players in the world including Bibisara Assaubayeva, Harika Dronavalli, Zhansaya Abdumalik, and Nana Dzagnidze as well as the four-time world champion Hou Yifan.
The first four rounds of the match were played today. Team World won in three rounds, while Kazakhstan won one.
Team World leads with 18,5 points while team Kazakhstan has 13,5 points.
The most successful player in Team World following day one is India's Harika Dronavalli who scored two victories and made two draws. On the Kazakh side, their top performing player is Alua Nurmanova who plays on board six and has three victories and one defeat.
Four-time women world champion, Hou Yifan, who came out of chess retirement for this event, suffered a loss in round three to Bibisara Assaubayeva, despite playing with white pieces.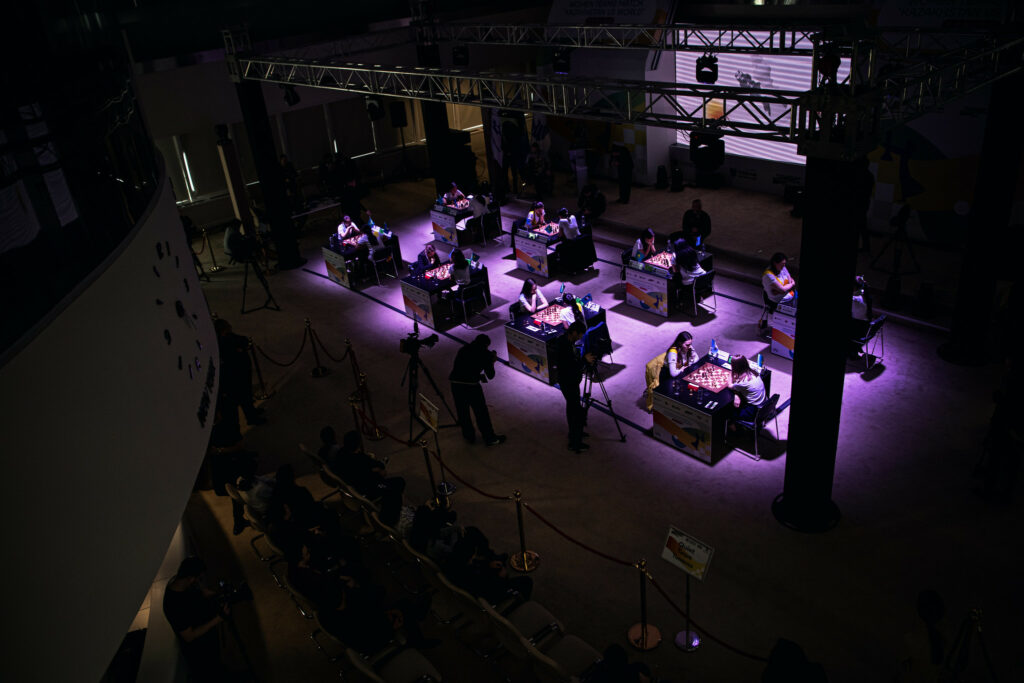 There are four more rounds to go. Altogether, the event will feature eight rounds in the round-robin system, with each player having 15 minutes plus 10 seconds increment per move.
You can follow the games and results on our dedicated page
Text: Milan Dinic
Photo: Stev Bonhage