FIDE Commission for Women's Chess and Stockholm Chess Federation are pleased to announce the 1st FIDE WOM and Stockholm chess federation workshop that will take place on January 05, 2023, 12:00 in Stockholm, Sweden. Event will be held during Rilton cup, in the Scandic Continental, Vasagatan 22, Stockholm, subway station T-Centralen.
The panel of speakers of the workshop includes Pia Cramling, GM, Swedish legendary chess player, Dana Reizniece-Ozola, WGM, Deputy Chair of the FIDE Management Board, Anastasia Sorokina, FIDE WOM Chairperson, WIM, International Arbiter and Organizer, Ofelia Thörnqvist, Chairperson Sveriges Schackförbund Women Commission, and others. The speakers will exchange experiences and showcase how chess can change women's lives for the better.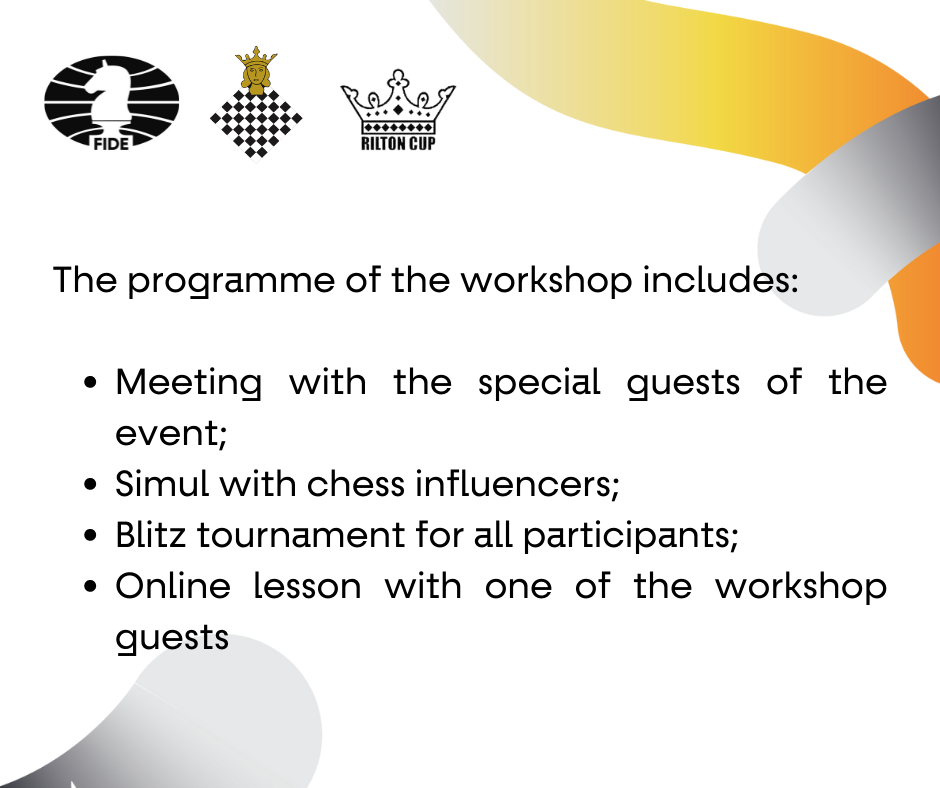 Registration is open via this link.
Certificates of participation will be provided to all the attendees.
Prior to the workshop the first WOM meeting will be held at 10:00 CET.