The World team emerged victorious over Kazakhstan in a thrilling three-day match featuring the best women players. Team World defeated Kazakhstan with 73:55
The third and final day of the match "World vs Kazakhstan" made up of top women players ended with a Blitz tournament.
After eight rounds of the rapid tournament played on Monday and Tuesday, Team World was in the lead with 34,5:29,5.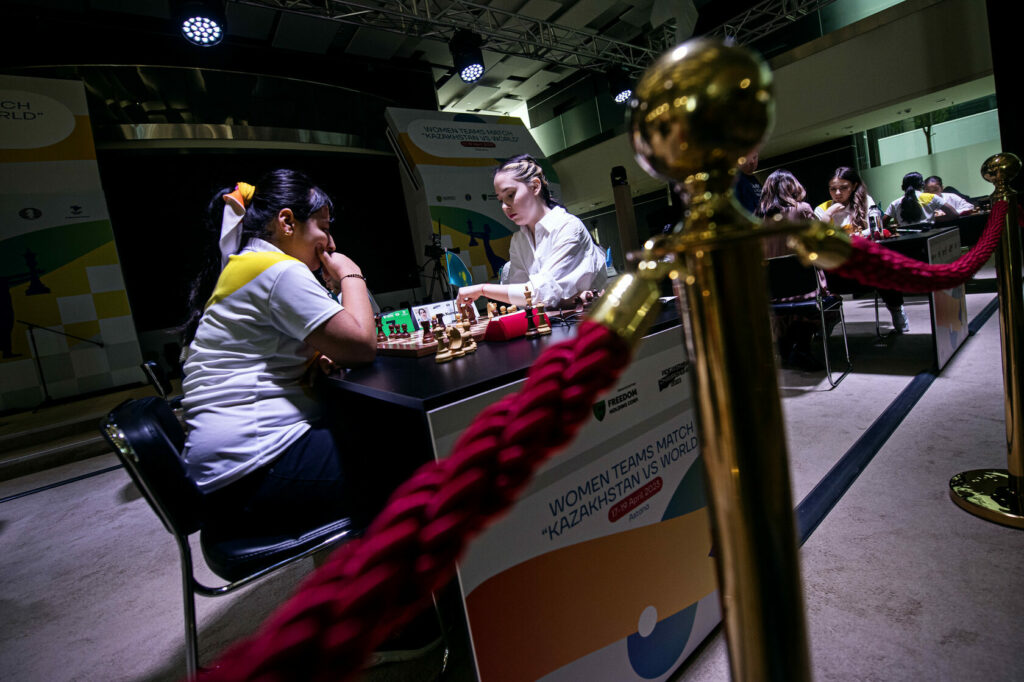 The blitz match – consisting of eight rounds (like the rapid) was a chance for Kazakhstan to even the score. Team World, however, was better. They defeated top women players from Kazakhstan in all but one round (in the final, eighth round, the result was 4:4).
The fight was much more vicious than the results suggest. On the first day team Kazakhstan lost three matches in a row but on the second day, they came out swinging, taking four consecutive matches. But blitz is always an open race where experience is more important than knowledge. Team World was made up of more experienced players and that played into their hands.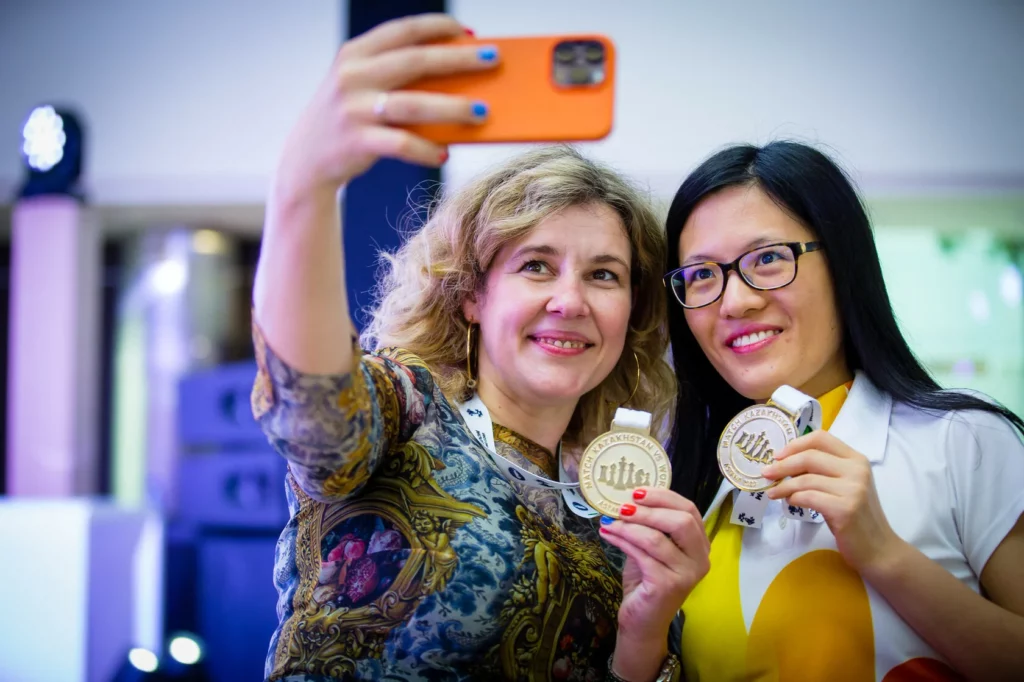 Dana Reizniece-Ozola, the Captain of Team World, was balanced in celebrating her team's success saying that "the final result doesn't resemble the dynamics of the past three days".
"It was very tense for us, especially on day two where we lost three out of four matches. The format was great – two days of rapid and one day of blitz".
As the leader of her team, Reizniece-Ozola couldn't help but notice something quite extraordinary: "Normally they don't play in one team. They are used to seeing their current teammates as challengers and competitors in world events, so it was great to see how they were glued together by team spirit".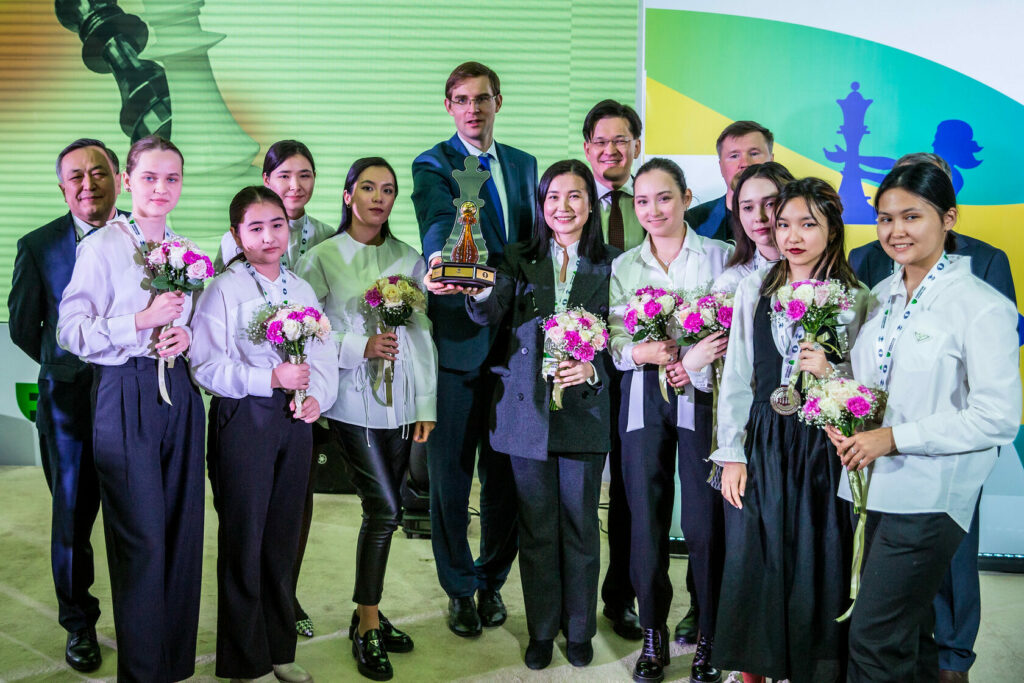 Captain of team Kazakhstan, Woman Grandmaster Gulmira Dauletova said that despite the loss the event was "a very important experience for Kazakhstan, especially for our young girls".
"This was a chance for them to show themselves to the world. And some of them – such as Alua Nurmanova who won seven out of her eight games in the rapid – have made a name for them now", said Dauletova.
Indian Grandmaster and world Harika Dronavalli, currently ranked as the 11th strongest women player in the world, said that this event was "a great initiative" and that "these steps are a start of something huge in the future. It's really nice to start women matches and we should appreciate that this was organised so wonderfully".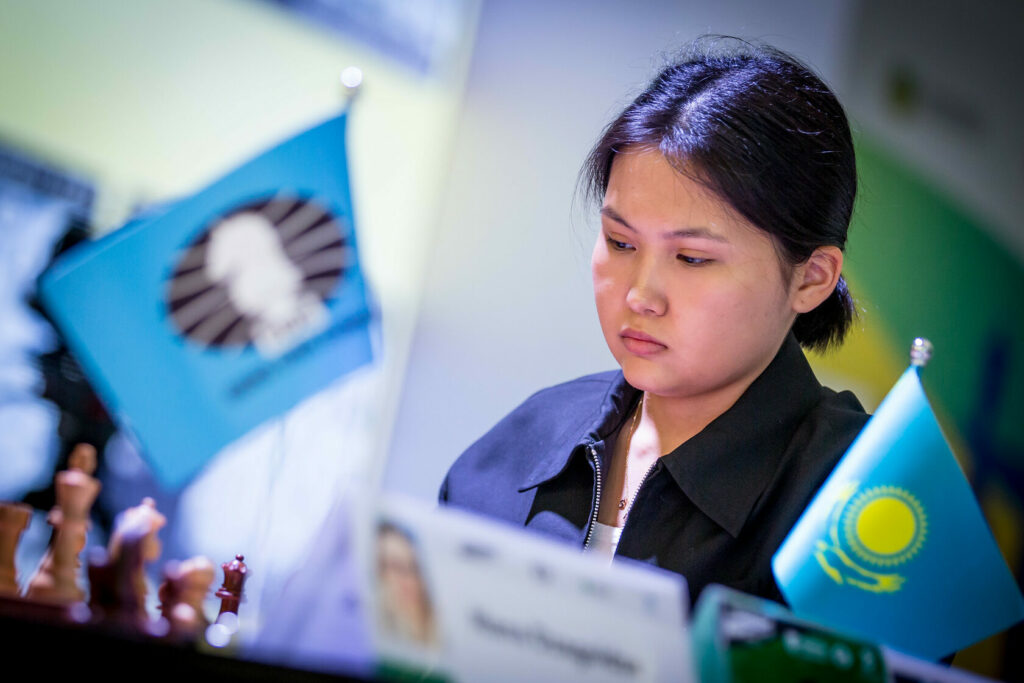 Kazakh native and the reigning two-time Women's World Blitz Chess Champion, Bibisara Assaubayeva, was the best player in her team. Despite the defeat, she says that this event was a great opportunity for Kazakhstan's women's players to play against the world's best.
"We have great chess players, but we are a young team and we need to play more against the strongest players in the world", Bibisara said.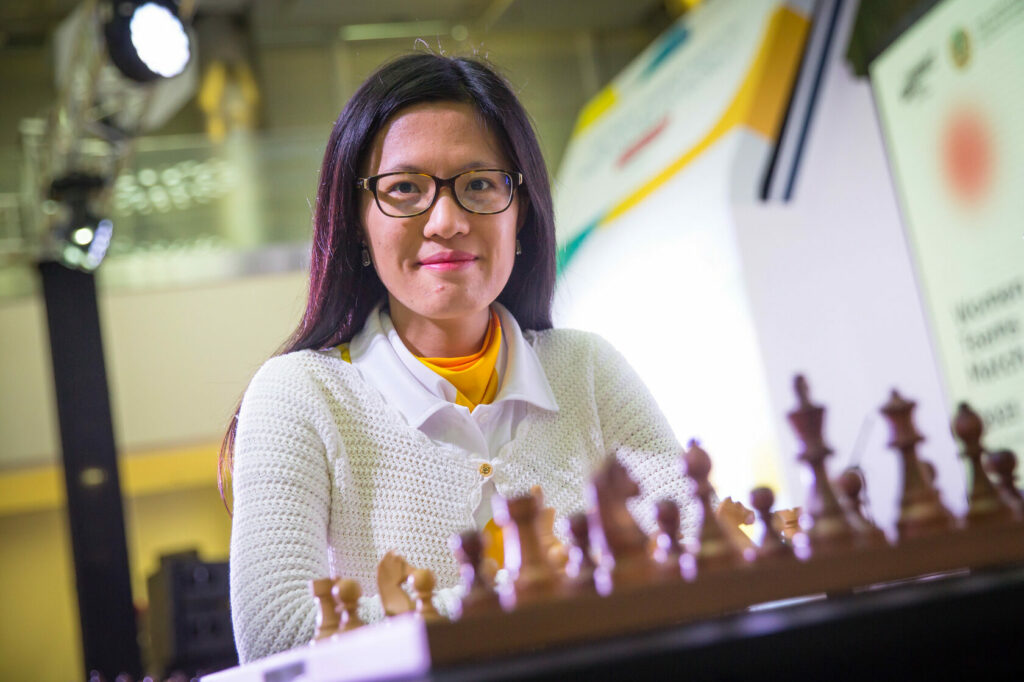 The four-time women's world champion and top-rated women's player Hou Yifan was one of the stars of the event. Despite changing her life focus from chess to teaching, she has accepted to take part in this event which has taken the chess world by surprise.
"In general this event was well organised. It was a lot of fun and there were very exciting moments. I enjoyed it very much except for my results. Blitz is more exhausting as it's very fast and intense", Hou Yifan said.
In the Blitz Hou Yifan was on 50% (three victories, three defeats and two draws) which, for someone of her stature, is not a great achievement. However, "the point of this event isn't in the result but in what it means for the promotion of chess in Kazakhstan and women's chess in general", as she noted.
"One of the main reasons for this event is to encourage more young players to improve their chess skills and it was great to contribute to that", Hou Yifan said.
The total prize fund was 50,000 USD and the winning team received 30,000 USD (20,000 USD equally shared by women players, 10,000 USD equally shared by youth players), while the other 20,000 went to the runners-up.
There are already plans for a rematch either at the end of this year or the beginning of next.
Text: Milan Dinic
Photo: Anna Shtourman, Stev Bonhage