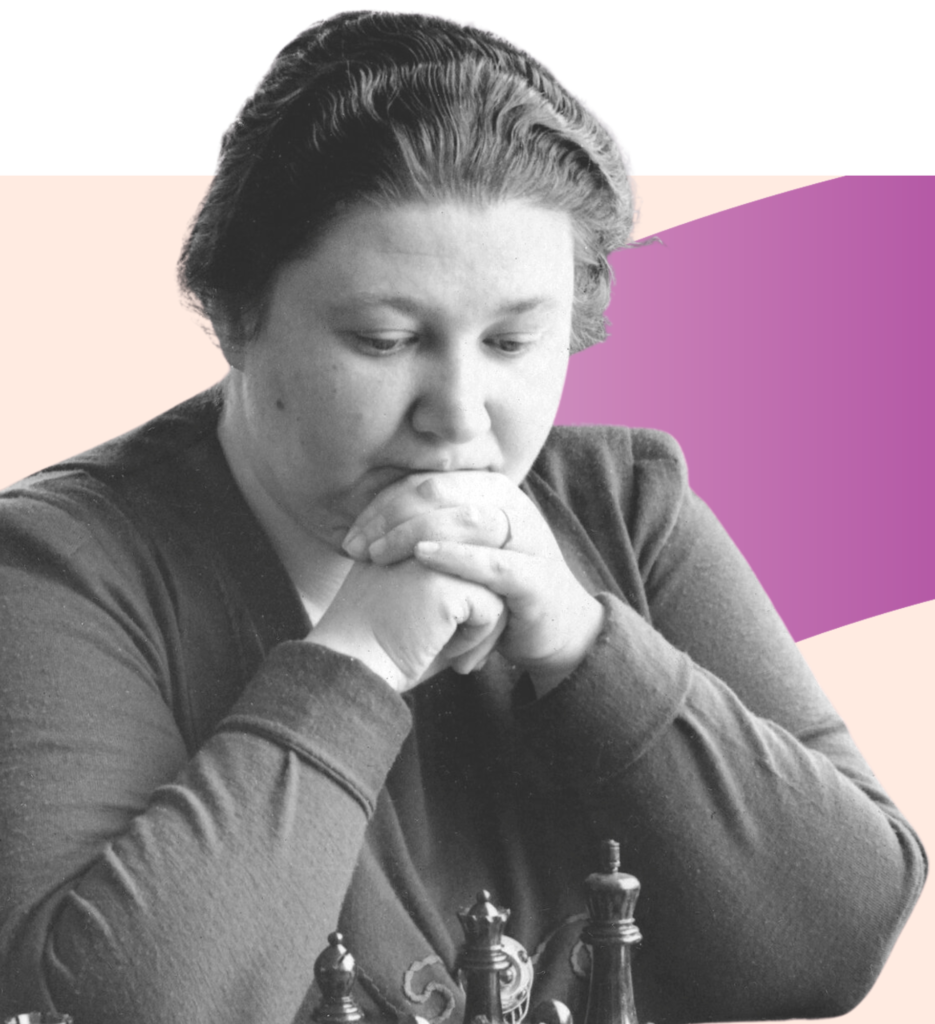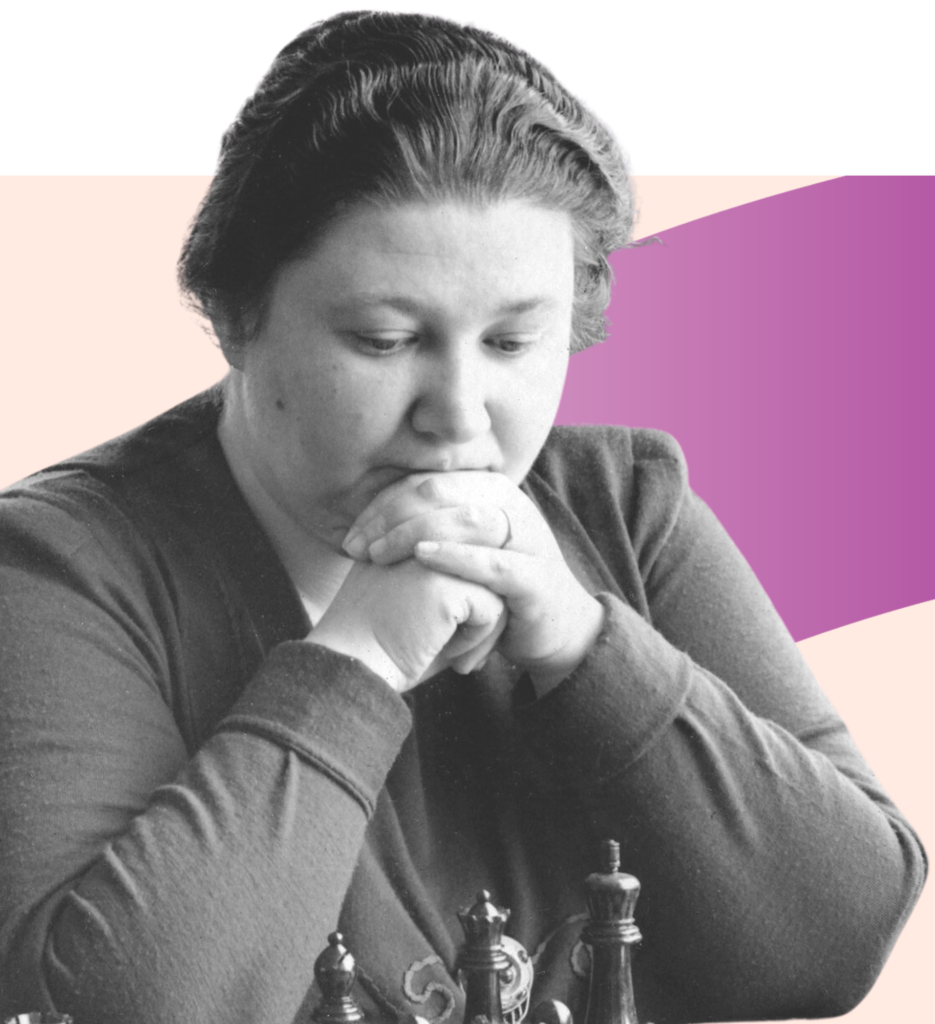 Vera Menchik
the first Women's World Champion 
Vera Menchik was a Russian-born Czechoslovak chess player who primarily resided in England. She was the firstWomen's World Champion from 1927 to 1944 and the longest-reigning women's champion in history. Her eight world championship wins are the most of all time, and only Emanuel Lasker had a longer reign as world champion.
Menchik was born in Moscow to a Czech father and half-English mother. She played her first chess tournament in school at age 14 after switching schools during the Russian Revolution. Because of the revolution, her family left Russia and Menchik moved to Hastings, England in 1921. She joined the Hastings Chess Club in 1923 and began training with James Drewitt, the club champion, and Geza Maroczy, a past contender for the World Championship. Menchik established herself as the best female player in the country by defeating the British women's champion Edith Charlotte Price in two matches in 1925 two years before winning the inaugural Women's World Chess Championship in 1927. A year later, she became the first woman to compete in master-level tournaments. After her first big success at Ramsgate in 1929 when she shared second place with Akiba Rubinstein, Menchik was regularly invited to these elite events for the next decade, including the local Hastings Congress. Her best result in the Hastings Premier tournament was in 1931/32 when she defeated future world champion Max Euwe and Mir Sultan Khan to finish in joint fifth place out of ten. One of her last big achievements was winning a match against Jacques Mieses in 1942 late in their careers. Menchik was active up until her death in 1944, when she was killed in a German air raid that destroyed her home with a flying bomb during the Second World War.
Menchik was the dominant female chess player before the war. She was the only woman competing at the master level, she won at least 59 games in a row at the Women's World Championship tournaments, and she defeated the consensus second-best player Sonja Graf in an official World Championship Match in 1937. Highlights of her successes against male players included two victories and a positive score in tournament play against Euwe and a positive score in 29 known games against George Thomas, who received the International Master title. Any master-level players that Menchik defeated were said to be members of the Vera Menchik Club, which included six players who ended up receiving the Grandmaster or Honorary Grandmaster title. The trophy for the winning team at the Women's Chess Olympiad is named the Vera Menchik Cup in her honour.