The International Chess Federation declared 2022 the Year of the Woman in Chess. Throughout the year, many events were held to form gender equity policies, practices and programs to promote women's participation in chess and to make the game more attractive to women. The year is over, but the work continues.
The first FIDE WOM workshop organized by the FIDE Commission for Women's Chess and Stockholm Chess Federation took place on January 05, in Stockholm, Sweden, during the Rilton Cup.
The speakers of the event – Pia Cramling, GM, Swedish legendary chess player, Dana Reizniece-Ozola, WGM, Deputy Chair of the FIDE Management Board, Ofelia Thörnqvist, Chairperson Sveriges Schackförbund Women Commission, Anastasiya Karlovich, WGM, Chess Journalist, Photographer, Ulkar Umudova, member of the FIDE Commission for Women's Chess – talked about their chess careers and shared their experience how the game helps them in the profession and everyday life. Anastasia Sorokina, Chairperson of the FIDE Commission for Women's Chess, was the event's moderator.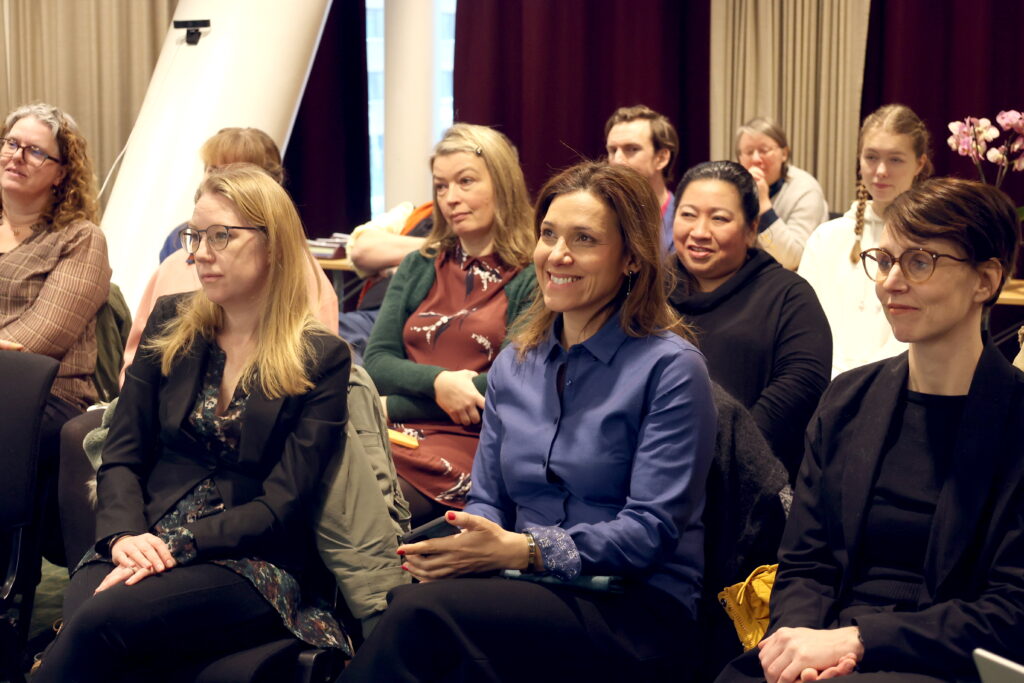 A lot of things were said before about the positive impact of chess on decision-making, troubleshooting and communication. But true stories are worth a thousand words.
" I feel so well in this community. I've done so many things in my life, but the feeling that I am a member of a chess world has always helped me a lot. It has given me a very important sense of security," said Deputy Chair of the FIDE Management Board Dana Reizniece-Ozola in her presentation. Speaking about the role of women in chess, she added: "There are no physical or other restrictions; it's just our mindset that sometimes stops the girls and puts the glass ceiling for them. And it is our task to break it and allow them to excel."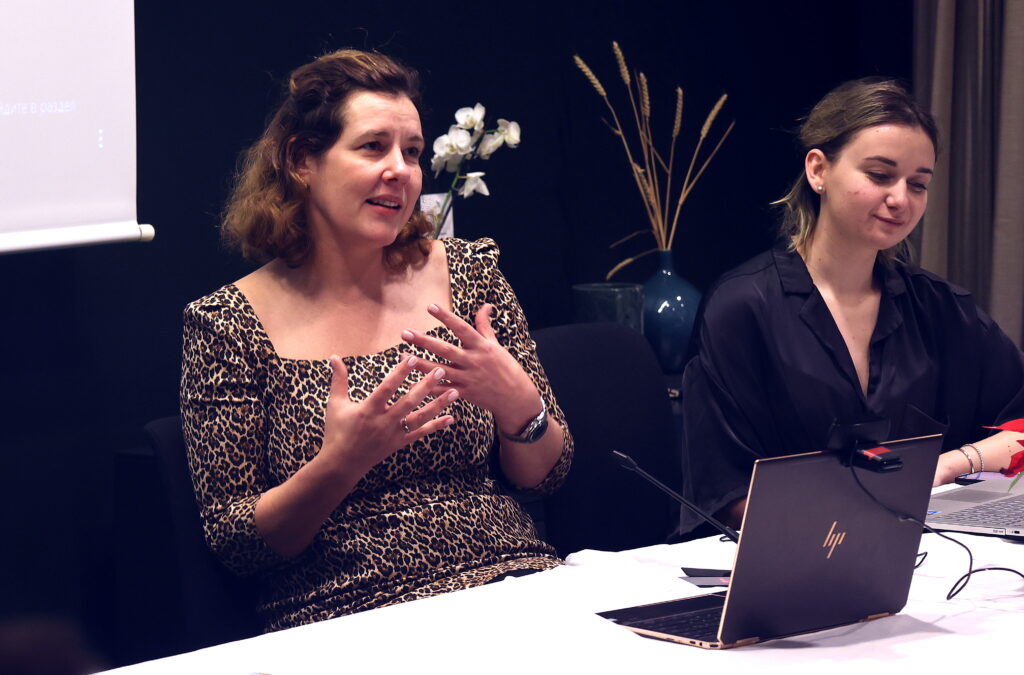 According to the speakers, through chess, women can become not only professional players but journalists, bloggers, politicians, trainers, and arbiters. In her presentation, Pia Cramling shared her experience as one of the world's strongest chess players and the experience of her daughter, who is also a chess player and a successful chess streamer.
"I do so much believe in what chess gives to you. It is not what it was before, not something which is only for men. Now it changes. It is really for the young, for the girls, for everyone. We can meet anyone at the chessboard. Chess takes away the boundaries – age, sex, and other things don't matter," she said.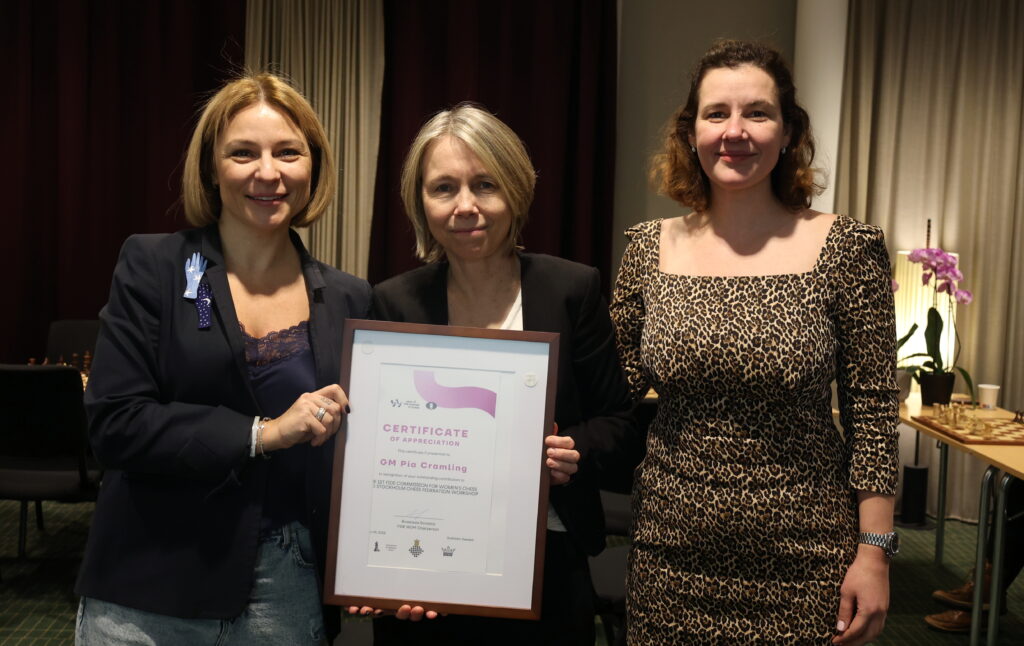 Ofelia Thörnqvist, Chairperson Sveriges Schackförbund Women Commission, showed some statistics about women in chess in Sweden. According to her data, although in school chess clubs, the number of girls is almost equal to the number of boys playing chess, it significantly reduces among girls and women aged 15-25. To change these statistics for the better, Sveriges Schackförbund established online chess training for women and hosts girls' and women's national championships and weekly tournaments.
The workshop was followed by a simul with Pia Cramling and Dana Reizniece-Ozola and a blitz tournament for all the participants.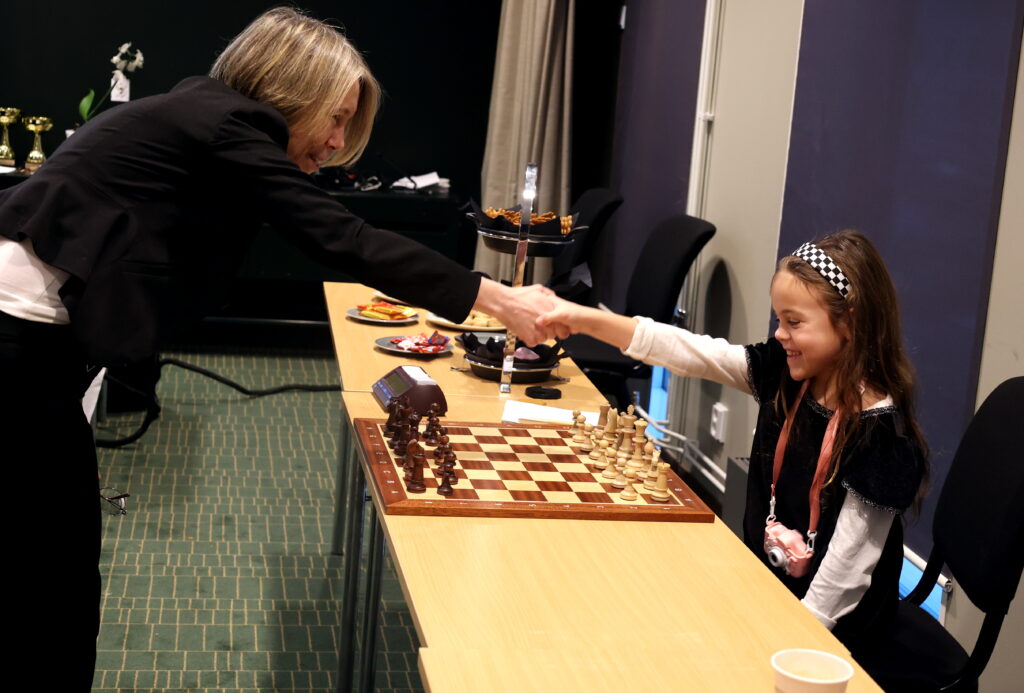 Watch the full event on the FIDE YouTube channel: youtu.be/L-DbU4ulGzs
Photo: Anastasiya Karlovich